Q:

my friend and I talked about Stitch's Escape, and how it would have made more sense to have a rollercoaster ride for Stitch. It seems like it would have gone well with "Hawaiian Rollercoaster". Were there ever any plans for a different Stitch ride?
sockpuppetsandspg
Honestly that I really couldn't tell you. To me the most natural fit for a lilo and stitch ride would have been in one of these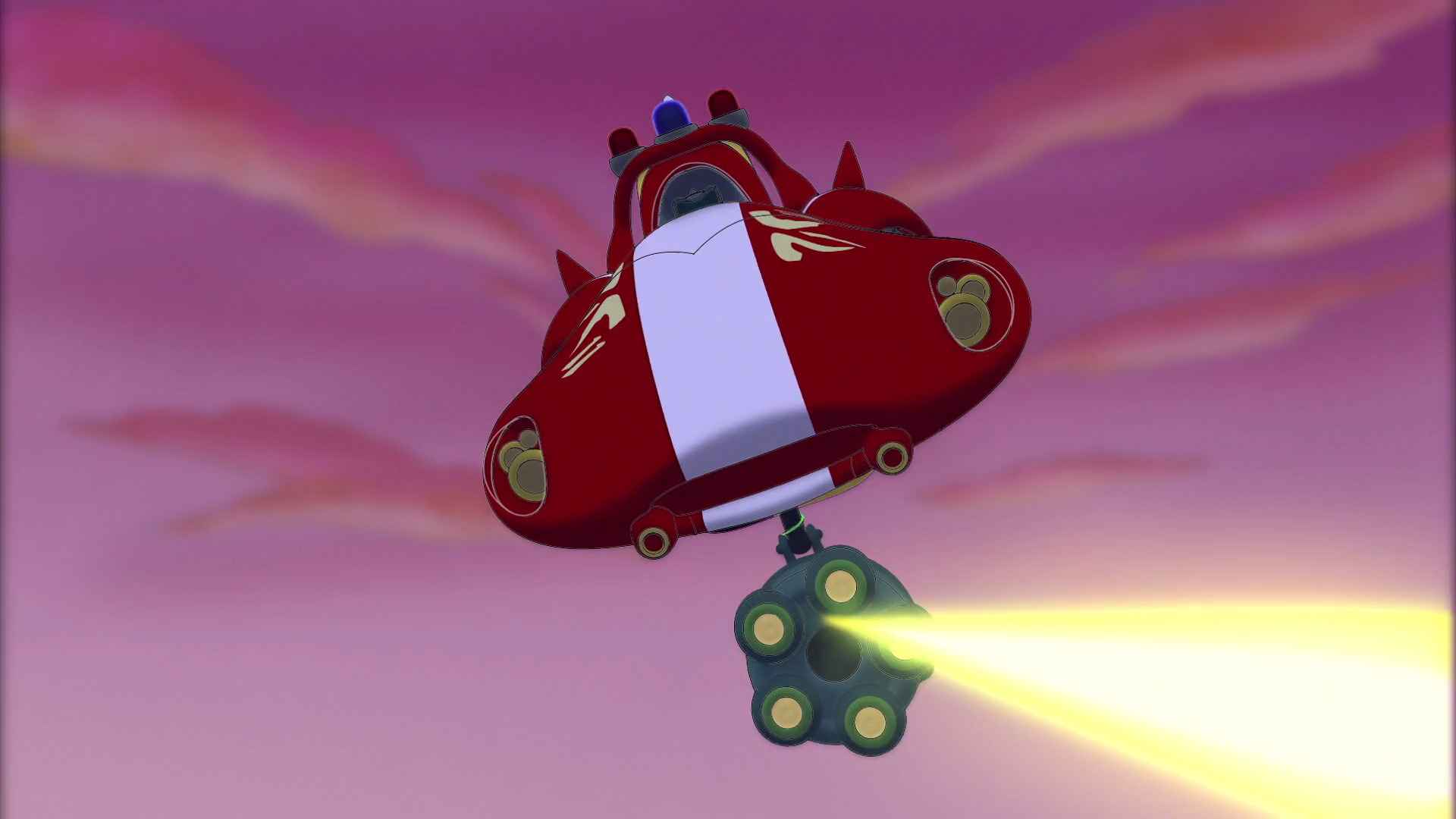 I am sure there is a blue sky concept lying around somewhere with an original idea for an attraction. Rather than the overlay that we got! 
Epcot - Walt Disney World - Orlando - Florida - USA Scott Smith (SRisonS))
For any Disney fan who hasn't experienced the beauty of the World Showcase I recommend that you fix that.
Q:Hey howdy! I'm in love the blog. Now, I may or may not work attractions at Disney Quest. What's your opinion on the building?
shebbyspam
Love the concept and what it used to be, have spent a couple of birthdays there. HATE the neglect that it's gotten over the years. seriously it needs something new plus tons of renovations. Most of the place is stuck in 1994 where it was once an impressive display of technology. Sadly the same cannot be said today. 
Q:I think you kinda look like Nick from New Girl not much but just a guess of who the other anon is thinking of

Anonymous
Q:YOU LOOK LIKE SOMEONE FAMOUS I CAn'T FUCKing PUT MY FINGER ON IT

Anonymous
Is it kesha? I get that a lot.
Q:I honestly think you pull pictures from other profiles whenever you say it's "you" on here. Because you literally look like a different person in every photo.

Anonymous
Q:I've heard good arguments on both sides for whether Disneyland or the magic kingdom at Disneyworld is better, what's your opinion?

Anonymous
Both have their strengths and offerings. To me they excel in different areas. But the thing that Disneyland does quite well is keep it's current attraction line up while adding new ones throughout the years. Something that needs to happen over at the Magic Kingdom. It still needs another e ticket in adventuerland, and several more c and b tickets in fantasyland. even with the addition of New Fantasyland there is still so much more improvement to be made at the Magic Kingdom.
But again there are area's where it outshines Disneyland. It's size and ability to really pull you into it's surroundings. The Magic Kingdom really is a secluded theme park while Disneyland is not. The castle is a huge improvement and really a sight to behold, as is our castle shows including celebrate the magic. Our Tomorrowland is arguably the better of the two parks with many of the original tomorrowland like attractions still operating (Carousel of progress, People Mover, etc). It's just things here and there that separate the two. But there is a winning edge that Disneyland has over WDW and that's the management behind the park and how they run it. Always keeping things fresh with overlays, new shows, updates to attractions, etc. It's the poor stale attitude of TDO that keeps the Magic Kingdom back from really outshining Disneyland.
Q:Do you know how soon Toontown might close down? I'm actually really sad to hear that seeing as how I've always wanted to see CarTOON Spin, but being a florida resident might be a while before a cali trip. Don't get me wrong! A Star Wars dedicated are sounds really awesome!

Anonymous
At the rate of this project it's safe for at least another year or 2 possibly even longer. Seriously they are in no rush to start on Starwars. Again this plan is the lesser of the two evils, but it would be sad. Well if these plans do come to fruition and Car Toon spin is bulldozed you should know Tokyo has an exact carbon copy of the same ride! 
Q:Wait so is the Aladdin show at DCA going to be gone forever and replaced with frozen? I'd be so devastated. D:
princess-kiyo
Aladdin is safe, especially considering the passing of the great Robin Williams. I was merely speculating but now that the plans have been leaked it seems nothing is going in that theater anytime soon.
Q:Is Frozen Summer Fun heading to California with the cast, or is it just a carbon copy of what currently resides in the studios?

Anonymous
That I can't really say, but i believe the disney parks blog is already saying Elsa and Anna's boutique shall open at Down Town disney. But what the leaked plans are stating seems to be a carbon copy (most likely minus the parade and fireworks) of frozen summer fun. 
Q:so no door coaster?

Anonymous
The article still mentioned the door coaster. But seeing as how it also mentioned they are toying with updating muppet vision 3d with a new movie it looks unlikely. Afterall the muppets area was the area monstropolis was supposed to go in.
Q:Shanghai DL is now opening Spring 2016

Anonymous
Oh forgot to add that too. Shanghai is having serious delays. It's insane that they are thinking of opening the park with several lands not ready to open yet. 
HUGE Disneyland from Mice chat article
I am only going to be posting the highlights of what they discussed.
StarWars
No longer taking over tomorrowland. Instead it's being thrown over Big thunder ranch, and Mickeys Toon Town. I am not sure which is the bigger of two evils here, but this plan does seem to be the less invasive one. This means that Roger Rabbit's car toon spin would go to yesterland, as would Gadgets go coaster. However this would leave the nemo subs, and the rest of tomorrowland safe. To be honest I think this is the better option, especially for a park with such a history as Disneyland. 
Frozen
It seems the frozen plans we talked about on here are indeed going to happen and should be announced soon for DCA. Basically the Frozen Summer fun event is headed to DCA with the sing along taking place in the Muppets Building, and the ice skating and other events taking place in one of the empty studio buildings. No ride is being planned for cali that we know of at the moment
Marvel
It appears the marvel meet and greet area just got A WHOLE upgrade, as it's slowly becoming a real miniland. Beyond just the meet and greets a rock n roller coaster type ride on steroids is being planned for this marvel land. Apparently an eticket that uses ideas from rockin roller coaster and the Monsters inc Door coaster. This would open after the rest of the land, with the meet and greets opening up right after the 60th sometime in 2016. 
For more on all of this follow this link to Micechat's  article.
Q:Hey hows the pin collecting going? ARre you avoiding the lot pins on ebay? remember if it's 25 for 10 or anything like that they are usually all scrapper/fake pins.

Anonymous
Yeah I read and saw that. So far I have just been buying pins that I have interest in. 
LIKE THIS ONE RIGHT HERE^ it's part of a stained glass annual passholder set, and thankfully I won the auction for this beauty. I want to get a few more from that set. So far I have a good dumbo theme going on so if anyone has any dumbo pins they don't want I am your guy! lol